Lloyd 1.5 Ton 5 Star Inverter Split AC (Copper Condenser, GLS18I56WGBP, White)
Product Code GLS-18I56WGBP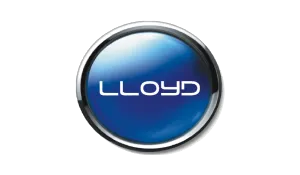 Our Price:

₹

38000

Free Delivery
You Save:

₹

23990(38%)

Inclusive of all taxes
Get it between Jan 19 to Jan 20
Key Features
Split AC; 1.5 TON 5 Star AC

Copper Condenser Coil: Better cooling and requires low maintenance

Anti Viral Dust Filter

Rapid Cooling - 18 °C in 45 second

Wi-Fi Ready: Upgrade your AC from normal to smart just by putting a small separate PCB

Gold Fin Condenser Coil protects the ACs from salty air, rain water and dust.

1 year warranty on product; 10 years warranty on compressor
With Exchange
Up to
₹

3,000.00 off
Exchange Price:
₹

off Exchange Offers
Purchase the Lloyd BP 1.5 Ton 5 Star Inverter Split AC which gives a perfect cooling performance. Enjoy coolness in this summer heat with this AC. It comes with a Duo Rotary Compressor which ensures faster and efficient cooling with minimum fluctuations, vibrations, and noise, than conventional compressors. It comes with an R-32 refrigerant. It comes with an Approximate Coverage Area of 180 Sq. Ft. It is equipped with a 5-Star rating that makes it energy efficient. With rapid cooling, this new-age AC cools faster than ever before. It takes just 45 seconds to give you a comfortable cooling of up to 18 degrees Celsius. (Under test conditions grill (air outlet of AC) temperature comes down to 18 degree Celsius after the start of the compressor, with the indoor temperature at 25 degree Celsius and outdoor ambient at 35 degree Celsius). It comes with Wi-Fi Ready feature. Upgrade your AC from normal to smart just by putting a small separate PCB. Double up the comfort of air conditioning in your homes. Order the Lloyd BP 1.5 Ton 5 Star Inverter Split AC online, to bring home this modern air conditioner. It comes with a cooling capacity of 5100/2550 watts. The Gold Fin Condenser Coil protects the ACs from salty air, rainwater, and dust. It also helps in improving heat efficiency. Golden Eva coils protect the ACs from salty air, rainwater, and dust. It also helps in improving heat efficiency. The copper condenser gives long-lasting usage. It comes with a PM 2.5 Air Filter that traps the airborne contaminants including dust, pollen, spores, bacteria, viruses, etc., and gives you fresh, cool, and clean air for healthy living. It comes with Anti Viral Dust Filter. Air Cooled Electric Control Box technology is used to effectively cool down the temperature of electric parts inside the outdoor unit, resulting in nonstop cooling at 52 degrees Celsius ambient temperature. Buy Lloyd BP 1.5 Ton 5 Star Inverter Split AC online, right away!
General Features
Model Number
GLS18I56WGBP
Energy Efficiency (Star Rating)
5 Star
Cooling Capacity (Watts)
5100
Air Conditioner Features
Ambient Temperature (Cooling/Heating) In Degree Celsius
52°C
Additional Air Conditioner Features
Rapid Cooling 18 Degree C in 45 sec
Performance Features
Indoor Noise Level (db)
42 db
Indoor Temperature Indicator
Yes
Other Performance Features
Stabilizer Free Operation | WiFi Supported
Body And Design Features
Condenser Fin Type
Golden Fin
Air Flow & Filter Features
Dust Filter
Anti Viral Dust Filter
Other Filter Features
Ayurvedic Tulsi Filter | Green Bio Filter | PM 2.5 Filter | Silver Ion Filter | Trio Filter
Other Features
Other Features
Inner Grooved Copper Tubes Easily Removable Panel
Power Specifications
Power Consumption (Watts)
865.9 kWh
Included Components
Main Product
Indoor Unit, Outdoor Unit, Remote Control
Accessories
Connecting Pipe | Remote Control
Documents
User Manual & Warranty
Product Dimensions
Indoor Dimensions
98.5 cm x 22.0 cm x 32.0 cm
Indoor Unit Weight
12.2 Kgs
Outdoor Dimensions
89.8 cm x 36.3 cm x 59.3 cm
Outdoor Unit Weight
32.5 Kgs
Warranty Details
Warranty
1 Year on product, 10 years on compressor from Lloyd
Covered In Warranty
Warranty period starts from the date of purchase of product. Warranty is confined only to the first purchase of the appliance and is non- transferrable. Warranty covers only manufacturing defects in material and workmanship that may arise despite normal operation and usage of the appliance as mentioned in the operating manual.
Not Covered In Warranty
Defects due to cause beyond control like lightning, abnormal voltage, acts of god, while in transit to service centers or purchaser's residence. Defects caused by improper use as determined by the company personnel. The product is not used according to the instructions given in the instruction manual. Modification/alteration of any nature is made in the electrical circuitry or physical construction of the set. The warranty does not cover installation/demonstration Parts: air filter/front grill is not covered in the warranty Site (premises where the product is kept) conditions that do not confirm to the recommended operating conditions of the machine Accessories external to the system.
Company Information
Manufacturer Name & Address
Havells India Limited Registered Office:904, Surya Kiran Building, K.G. Marg, New Delhi ? 110001. (INDIA) Corporate Office:QRG Towers, 2D, Sector-126, Expressway, UttarPradesh, Noida - 201304
Packer Name & Adresss
Havells India Limited Registered Office:904, Surya Kiran Building, K.G. Marg, New Delhi ? 110001. (INDIA) Corporate Office:QRG Towers, 2D, Sector-126, Expressway, UttarPradesh, Noida - 201304
Importer Name & Adresss
Havells India Limited Registered Office:904, Surya Kiran Building, K.G. Marg, New Delhi ? 110001. (INDIA) Corporate Office:QRG Towers, 2D, Sector-126, Expressway, UttarPradesh, Noida - 201304
Country of Origin
Country of Manufacture
India
Country of Brand Origin
India