Whirlpool 7.5 Kg 5 Star Fully-Automatic Top Loading Washing Machine (WHITEMAGIC ELITE 7.5, Grey, Hard Water Wash)
Product Code WHITEMAGICELT7.5GREY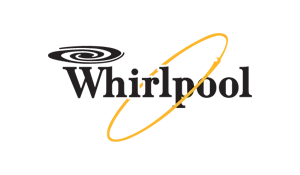 Our Price:

₹

17920

Free Delivery
You Save:

₹

6180(25%)

Inclusive of all taxes
Get it between Dec 16 to Dec 19
Key Features
Fully-Automatic Top load Washing Machine: Best Wash Quality, Energy and Water efficient

Capacity 7.5 kg: Suitable for Large Families

740 RPM: Higher the spin speed, faster the drying time

Power Scrub Technology helps in removing the most stubborn stains and dirt from your clothes efficiently.

Hard Water Wash: This operation washes your clothes in hard water, maintaining the color and quality of your clothes.

Spa Wash System: It ensures up to 40% less tangling while washing, thanks to its prime move and drum combination. It contains up to 50% lesser holes, reducing the amount of lint and providing a smooth wash.

With three features - Smart Sensors, Smart Lint Filter and Smart Detergent Recommendation, this washing machine offers a hassle-free wash. Smart Sensors detect and indicate low voltage and water conditions, smart lint filter removes accumulated lint during the wash and smart detergent recommendation recommends the detergent dosage according to the laundry load.

ZPF Technology: It helps in filling the tub 50% faster even during low-pressure conditions.

Express Wash: It helps in reducing the wash-time for clothes that are less soiled, ensuring energy and detergent savings.

(2 + 3) Years Warranty. 2 Years Comprehensive Warranty and 3 Years Extended Warranty on Wash Motor and Prime Mover.
With Exchange
Up to
₹

500.00 off
Exchange Price:
₹

off Exchange Offers
Give your clothes a thorough wash with the Whirlpool Whitemagic Elite 7.5 kg Automatic Top Loading Washing Machine. The compact and ergonomic design of this washing machine is a perfect combination of technology and hardware giving you a thorough wash, rinse, and spin even in hard water zones. It ensures that people of height can easily load and unload fabrics without any hindrance. The 7.5 kg capacity is sufficient to wash the clothes of a nuclear family. Premium Design Whirlpool Whitemagic Elite 7.5 kg Automatic Top Loading Washing Machine is engineered to automatically detect voltage changes and water conditions through its smart sensors. The Smart Lint Filters, capture and filter away any amount of lint gathered during the wash. With Smart Detergent Recommendation senses the fabric load and recommends the detergent amount accordingly. ZPF technology ensures that you don't stand for hours for the drum to be filled with water. It fills 50% faster even with water pressure as low as 0.00 MPa. Dynamix Technology ensures zero detergent accumulates in the bottom of the drum after every wash. Effective Cleaning Technology Spin and wash effectively with your Whirlpool Whitemagic Elite 7.5 kg Automatic Top Loading Washing Machine. Its 3-spring loaded Power Scrub Technology gives the right amount of scrub and agitation to clean all the dirt from your fabric. Whirlpool's spa wash cleaning technology ensures your clothes get a thorough wash with 40% less tangling. To add further, the wash drum contains 50% lesser holes than ordinary wash drums giving a smooth wash. And if the clothes are mildly dirty, then with Express Wash you get them out clean and fresh faster.
General Features
Washing Machine Type
Top Loading
Model Number
WHITEMAGICELT7.5GREY
Energy Efficiency (Star Rating)
5 Star
Washing Capacity
7.5 KG Capacity
Washing & Drying Features
Washing Technology
Agipeller
Water Consumption
17.63 Ltr / KG
Other Programs
Hard Water Wash, ZPF Technology, Express Wash, Auto Tub Clean, Aqua Store
Physical Features
Door Type
Soft Closing Door
Drum Type
Stainless Steel
Window (Glass Type)
Transperant Glass window
Included Components
Main Product
1N Washing Machine
Documents
User Manual,warranty card
Power Features
Power Frequency
220 V, 50 Hz
Product Dimensions
Dimensions (W x D x H)
540 x 560 x 880
Warranty Details
Warranty
2 yrs Comprehensive + 10 yrs on Motor and Wash Plate
Covered In Warranty
2 years warranty is applicable on all parts except Lint filter, knobs, inlet/otlet hose & Top covers. Special Warranty or Extended Warranties for certain parts of products Motor does not include labour, only parts.
Not Covered In Warranty
Cosmetic / Aesthetic / Plastic / Glass Parts / Cable / Wiring / Piping / Consumbles are not covered under warranty.
Company Information
Manufacturer Name & Address
Whirlpool Of India
Country of Origin
Country of Manufacture
Pondicherry (India)
Country of Brand Origin
America (USA)