Lloyd 1.5 Ton 3 Star Split AC (GLS18B32MXW1, Copper Condenser, White)
Product Code LS18B32MXW1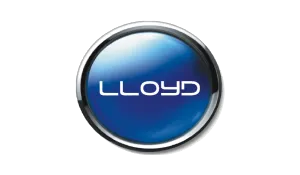 Our Price:

₹

33000

Free Delivery
You Save:

₹

27990(45%)

Inclusive of all taxes
Get it between Jan 19 to Jan 20
Key Features
1.5 Ton, 3 Star, Split AC

Approximate Coverage Area – 170 Sq.Ft (15.79 Sq.M)

Rotary Compressor

Copper Condenser

Cooling Capacity - 5100 Watts

Dimension: IDU – 100.00 x 29.50 x 23.00 cms

12 Months Warranty, 5 Years Compressor Warranty
With Exchange
Up to
₹

3,000.00 off
Exchange Price:
₹

off Exchange Offers
Are you tired of sweating it out in the summer heat and feel like only an air conditioner will be able to ease you of this misery? Then we have the right appliance for you. The flawless Lloyd GLS18B32MXW1 Split AC gives you optimal cooling at an affordable rate so you can enjoy your leisure in perfectly pleasant atmosphere. It has a BEE Star rating of 3 and an ISEER value of 3.58 making it suitable for any household because of its efficient cooling. It comes with a 1.5 Ton capacity cooling your fairly large room in considerably less time. Effective and Efficient The Lloyd GLS18B32MXW1 Split AC uses the most environmental friendly refrigerant, R-32, which doesn?t add to the global warming rates like most commercial refrigerants do. It uses a high efficient rotary compressor with copper coils which gives faster cooling and is also power-efficient. Copper coils work better because of their higher heat co-efficiency and in that they are better conductor of electricity than aluminium. The use of blue fin allows the refrigerant to transfer better heat and increases the cooling capacity of the AC. Copper is also better resistant to corrosion and offers low maintenance cost. Unique Features One of the firsts in India, the Lloyd GLS18B32MXW1 Split AC uses an Ayurvedic tulsi filter that purifies the circulated cool air and adds to it the advantage of tulsi. Its self-diagnosis ability is one big advantage as it detects the errors on the chip and displays on the LED of the indoor unit. You can download My Lloyd App on your smartphone and get all the information and service details at the tip of your finger.
General Features
Energy Efficiency (Star Rating)
3 Star
Condenser
Copper Blue Fin
Cooling Capacity (Watts)
5150
Air Conditioner Features
Air Conditioner Modes
Cool and Dry
Ambient Temperature (Cooling/Heating) In Degree Celsius
50*c
Performance Features
Indoor Noise Level (db)
49dB
Indoor Temperature Indicator
Yes
Body And Design Features
Evaporator Fin Type
COPPER
Condenser Fin Type
Copper
Air Flow & Filter Features
Dust Filter
Ayurvedic Tulsi Fliter
Other Filter Features
Clean air Fieatlter Features
Power Specifications
Power Consumption (Watts)
1114.71kwh
Included Components
Main Product
Indoor Unit, Outdoor Unit, Remote Control
Documents
User Manual & Warranty
Warranty Details
Warranty
1 Year on product, 10 years on compressor from Lloyd
Covered In Warranty
Warranty period starts from the date of purchase of product. Warranty is confined only to the first purchase of the appliance and is non- transferrable. Warranty covers only manufacturing defects in material and workmanship that may arise despite normal operation and usage of the appliance as mentioned in the operating manual.
Not Covered In Warranty
Defects due to cause beyond control like lightning, abnormal voltage, acts of god, while in transit to service centers or purchaser's residence. Defects caused by improper use as determined by the company personnel. The product is not used according to the instructions given in the instruction manual. Modification/alteration of any nature is made in the electrical circuitry or physical construction of the set. The warranty does not cover installation/demonstration Parts: air filter/front grill is not covered in the warranty Site (premises where the product is kept) conditions that do not confirm to the recommended operating conditions of the machine Accessories external to the system.
Company Information
Manufacturer Name & Address
Havells India Limited Registered Office:904, Surya Kiran Building, K.G. Marg, New Delhi ? 110001. (INDIA) Corporate Office:QRG Towers, 2D, Sector-126, Expressway, UttarPradesh, Noida - 201304
Packer Name & Adresss
Havells India Limited Registered Office:904, Surya Kiran Building, K.G. Marg, New Delhi ? 110001. (INDIA) Corporate Office:QRG Towers, 2D, Sector-126, Expressway, UttarPradesh, Noida - 201304
Importer Name & Adresss
Havells India Limited Registered Office:904, Surya Kiran Building, K.G. Marg, New Delhi ? 110001. (INDIA) Corporate Office:QRG Towers, 2D, Sector-126, Expressway, UttarPradesh, Noida - 201304
Country of Origin
Country of Manufacture
India
Country of Brand Origin
India